We are very proud to see that one of our Future Talent Programme members, Ethan Shi, has recently founded and launched his own festival brand in East London – Ashes of Time Chinese Film Festival.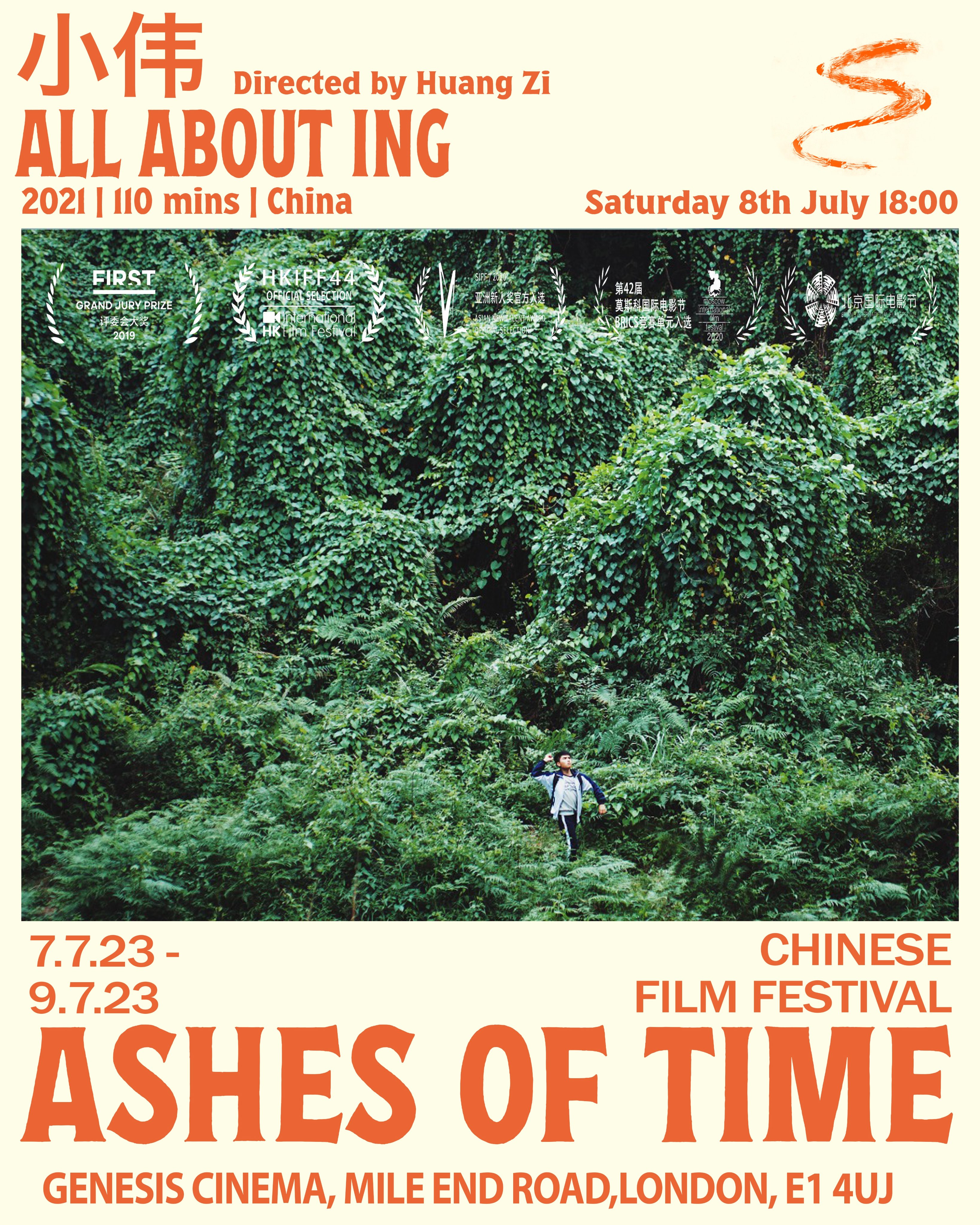 Poster: All About Ing – which was also part of Odyssey 2022's festival programme.
The Ashes Of Time Chinese Film Festival (7-9 July) aims to find narrative rhythms between space and time by presenting personal experiences in China from an inter generational perspective. They hope to integrate the comprehensive vision of Chinese independent filmmakers by reinventing identity labels, breaking spatial narratives and focusing on portrayals from different yet diverse social classes in China.
The festival will showcase symbolic spaces, visions, and personalities that explore the common cultural imagination currently in flux and intertwined.
Screening Porgramme
A YOUNG PATRIOT +DIRECTOR OUTRO
STAMMERING BALLAD + DIRECTOR OUTRO
ALL ABOUT ING + DIRECTOR OUTRO
PLASTIC CHINA
THE CHINESE MAYOR
A NEW OLD PLAY + DIRECTOR OUTRO
WISDOM TOOTH + DIRECTOR OUTRO
In parallel to all the screenings, there will be a free industry panel on Saturday, 8 July featuring leading academics specialising in Chinese cinema in the UK and representatives from film festivals/distributors as they attempt to uncover an understanding of Chinese films through the creative processes, economic networks and audience reception.